Pre-Conference Session: Industry Investigator-Initiated Grants 101
Applying for a corporate grant is a fantastic way to take your research to the next level, but it can also be a tricky application process. From the attachments to the budget to the timeline, it can be a big undertaking that leaves you with more questions than when you began.
Questions such as: What are funders looking for in an application? When will you hear back? Where exactly do you go to apply?
Well wonder no more, because the NNDC is here to help!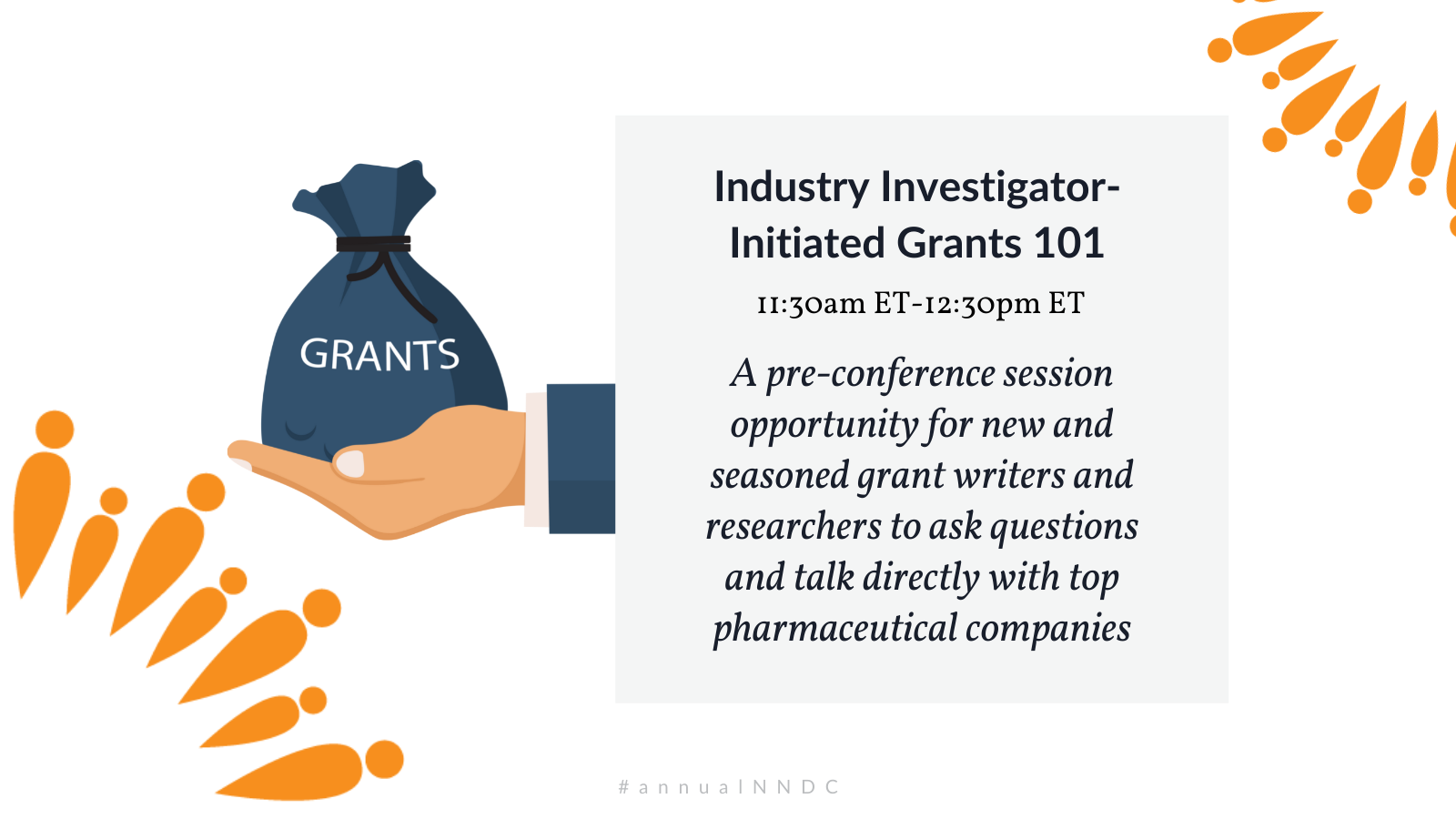 This year, as a part of our thirteenth annual conference, we're launching a new pre-conference session called "Industry Investigator-Initiated Grants 101." This one hour session will feature brief presentations from our wonderful pharmaceutical sponsors about their current funding opportunities, application processes, and timelines. They'll also answer questions from the audience and share inside perspectives of funding initiatives and mental health needs.
This session is a fantastic opportunity for new and seasoned grant writers and researchers to ask questions and talk directly with top pharmaceutical companies. It will be facilitated by NNDC Medical Director, Conference Chair, and Associate Director, University of Michigan Frances and Kenneth Eisenberg and Family Depression Center Dr. Sagar Parikh, MD. It will be supported by NNDC Board Chair Dr. J. Raymond DePaulo, MD of Johns Hopkins University.
The session is included in the cost of the full conference registration, which is $25 for members and $50 for non-members. It will take place on Tuesday September 21st from 11:30pm ET-12:30pm ET. If you haven't purchased your ticket yet, you can get yours here!
For the most up to date information on this year's conference please visit our conference website at https://nndc.org/annual-conference/