Welcome New Board Members & Letter From the President
The National Network of Depression Centers is pleased to welcome the newest officers of our Board of Directors: Dr. Mark Frye (Mayo Clinic) as President, Dr. Jair Soares (University of Texas Health Science Center at Houston) as Vice President, and Dr. Faith Gunning (Weill Cornell Medical College) as member-at-large.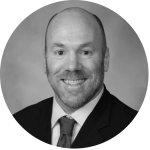 A NOTE FROM NNDC BOARD OF DIRECTORS PRESIDENT, DR. MARK FRYE
Dear NNDC staff, members, and Board of Directors,
I want to thank Dr. Ray DePaulo personally for his six years of visionary leadership as President of the Board and his dedication to the NNDC Executive Committee for the past 10+ years. As I transition into the role of President, I marvel at the richness of the Network; we have immense collaborative potential to lead the nation in advancing research and new practice models for depression and advocate, at the local and national level, for patients who live with depression and bipolar disorder. I am mindful that Dr. DePaulo, the Board, and our dedicated NNDC administrative staff are directly responsible for the health of the Network and am eager to begin building upon this foundation.
My vision for the future of the NNDC is simple – to demonstrate who we are and what we can do as a Network. If we continue to focus on growth, sustainability, retention, and collaboration, our strong connections will allow us the opportunity to support our mission: Reducing suffering from depression through the power of our Network.
Over this next year, I look forward to closer working relationships with our entire membership network – 23 Centers of Excellence, 4 Associate Member sites, and International Affiliates – and hope to encourage strong collaboration, retention, and growth. I eagerly anticipate opportunities to continue to support our greatest strength at the NNDC, our collaborative programming: Task Groups, the Mood Outcomes Program, and educational initiatives like our Annual Conference, Snapshots of Psychiatry webinars, and the Visiting Professor program.
One of my priorities for my tenure as newly elected President is to invigorate our Task Groups with 1- and 5-year goals. Much of the groundbreaking work of the NNDC takes place within these groups, which are led by 26 expert faculty Co-chairs representing 17 of our member sites. These groups are composed of multidisciplinary teams of leading clinicians and researchers nationwide devoting their time and expertise to one or more initiatives related to the diagnosis, treatment, and prevention of depressive illnesses.
It will be important to maintain a sustainable revenue model achieved by strategic partnerships with industry, government, and philanthropy, expanding our Continuing Medical Education portfolio, expanding NNDC membership with a greater breadth of geographical representation, and identifying and mentoring the next generation of diverse & inclusive clinicians and researchers.
I am grateful for the opportunity to serve this organization as President and look forward to the connections and collaboration we will make together.
Dr. Mark Frye, MD
President
National Network of Depression Centers
Consultant, Department of Psychiatry & Psychology
Stephen & Shelly Jackson Family Professorship in Individualized Medicine
Mayo Clinic
The NNDC is also proud to welcome our additional new board members Drs. Jay Fournier (The Ohio State University), Andrew Krystal (University of California San Francisco), and Steve Strakowski (now representing Indiana University). You can view a complete list of the NNDC Board of Directors at nndc.org/board-of-directors