The National Network of Depression Centers (NNDC) rTMS Task Group Publish Comprehensive Recommendations on Repetitive Transcranial Magnetic Stimulation (rTMS)
Paper informs practitioners on evidence-based antidepressant clinical treatment options
Ann Arbor, Mich., June 27, 2017 – In an effort to share best practices and improve the delivery of care and patient outcomes, the National Network of Depression Centers (NNDC) rTMS Task Group brought together experts in the field in order to provide recommendations on clinical practice of rTMS. The document, "Consensus Recommendations for the Clinical Application of Repetitive Transcranial Magnetic Stimulation (rTMS) in the Treatment of Depression" is in the Journal of Clinical Psychiatry (J Clin Psychiatry 2017 May 23 [Epub ahead of print]).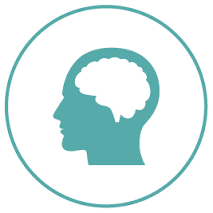 Representing a collaboration between the NNDC rTMS Task Group and the APA Council on Research Task Force on Novel Biomarkers and Treatments, these recommendations help to promote consistency in the clinical application of rTMS. The senior author on the paper, Dr. Sarah H. Lisanby, states that: "We are grateful to the NNDC and to the APA for exerting leadership for the field in informing clinical practice regarding the role of TMS in the treatment of depression. The cooperation between the NNDC and the APA was instrumental in arriving at a consensus position which is meant to provide evidence-based guidance to practitioners as they seek to incorporate rTMS into practice."
The NNDC seeks to standardize clinical care for depression and related illnesses in order to improve the lives of millions of Americans. Through the Task Group Initiative, NNDC and APA are leading the way in translating research into clinical practice. "These consensus recommendations provide a foundation for integrated healthcare teams to implement evidence-based rTMS antidepressant practice," says NNDC rTMS Task Group member and first author of the recommendations, Dr. Shawn M. McClintock, "and to continue to enhance the clinical therapeutic application of rTMS through measurement-based care." The NNDC encourages clinical practitioners to always use evidence-based recommendations and to employ measurement-based care through the systematic documentation of safety and efficacy.

Authors:
10.4088/JCP.16cs10905