Summer Depression by Richard Dopp, MD
The song Summertime Blues was originally recorded by Eddie Cochran in 1958 prior to its rerecording by numerous other artists including the Beach Boys and The Who. The song tells the story of a young man toiling away at his summer job with little hope of fun or vacation. For many families, the summer is filled with pleasant trips and relaxing days at the pool or beach. For others, summers are spent thinking about the things that they may not be able to do.
People (both youth and adults) may compare themselves to their peers and the experiences that are being shared on social media. For some, the summer may be a time spent feeling self-conscious about their appearance or struggling with aspects of self-image.
The school year is known to be a stressor for teens, parents, teachers, and more. However, despite its early start times and academic stressors, the school year can provide a sense of purpose and structure for families that may be lost during the summer months. The health benefits of the school year for some may be both physical and emotional. In a 2012 study published in Diabetes Research and Clinical Practice, Jaser and colleagues describe the course of depressive symptoms and blood sugars for 320 youth ages 11-14 with type 1 diabetes mellitus. Among this group of children and adolescents, elevations in depressive symptoms were correlated with poor glycemic control. Additionally, rates of depression for these youth were higher during the spring and summer months compared with the fall and winter months.
Many individuals with summertime depression may be dealing with depression prior to the start of summer. This pattern is similar to that seen in post-partum depression in which many women will have depressive symptoms during pregnancy that persist following delivery. Stressors at the end of the school year with projects and exams may be a significant contributor. Some youth may feel disappointed with their academic progress and grades. For others, the arrival of summer may limit daily interactions with friends, teachers, and other school personnel allowing for the development of depressive symptoms. It is important to support students to finish their school year strong, maintaining their academic efforts through the end of the year.
What are some recommendations to help to prevent the emergence of depressive symptoms during the summer months for youth and adults?
1. Create a healthy summer routine.
Establish consistent wake and sleep times. Avoid erratic sleep schedules in which one stays up late some nights and goes to bed early other nights.
2. Limit your screen time.
Consider putting limits on electronic use. Limit email, social media, and videogames to certain times of the day. At the same time, social media platforms may help to maintain contact with friends and relatives. Face-to-face interactions are also important.
3. Get outdoors and exercise!
Try for daily or twice daily exercise. Walk. Run. Bike. Swim. Exercise promotes physiologic change within the brain and body while also providing a psychological lift. For those spending many of their summer days indoors with work or other demands, a mid-day walk in the sun may provide mood-lifting effects. Find a friend or colleague to join you to make it a more regular and enjoyable activity.
4. Make plans.
This may sound oversimplified, but if one wants to feel better, schedule things that are enjoyable. Vacations. Camps. Game night. Trips to the park. Time with friends.
5. Use your brain in new ways.
Take an art class. Color. Paint. Take a dance class. Make music. Try breathing or guided meditation for 5-10 minutes once or twice daily.
Consider using the summer to start working with a mental health professional (social worker, psychologist, psychiatrist). The summer can be the perfect time to initiate or reinvigorate treatment as many clinicians may have fewer client visits during those months and patients/families may have more flexibility for scheduling.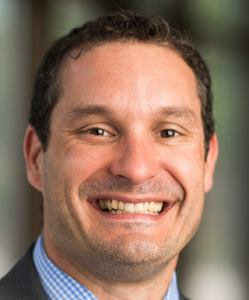 Dr. Dopp is a child and adolescent psychiatrist at the University of Michigan. He conducts research investigating the relationships among depression, exercise, sleep, and metabolism. Dr. Dopp is a member of the University of Michigan Comprehensive Depression Center and the medical director at the University Psychological Clinic as well as the University Center for the Child and Family.