Submission Portal Now Open for ADAA April 2024 Annual Conference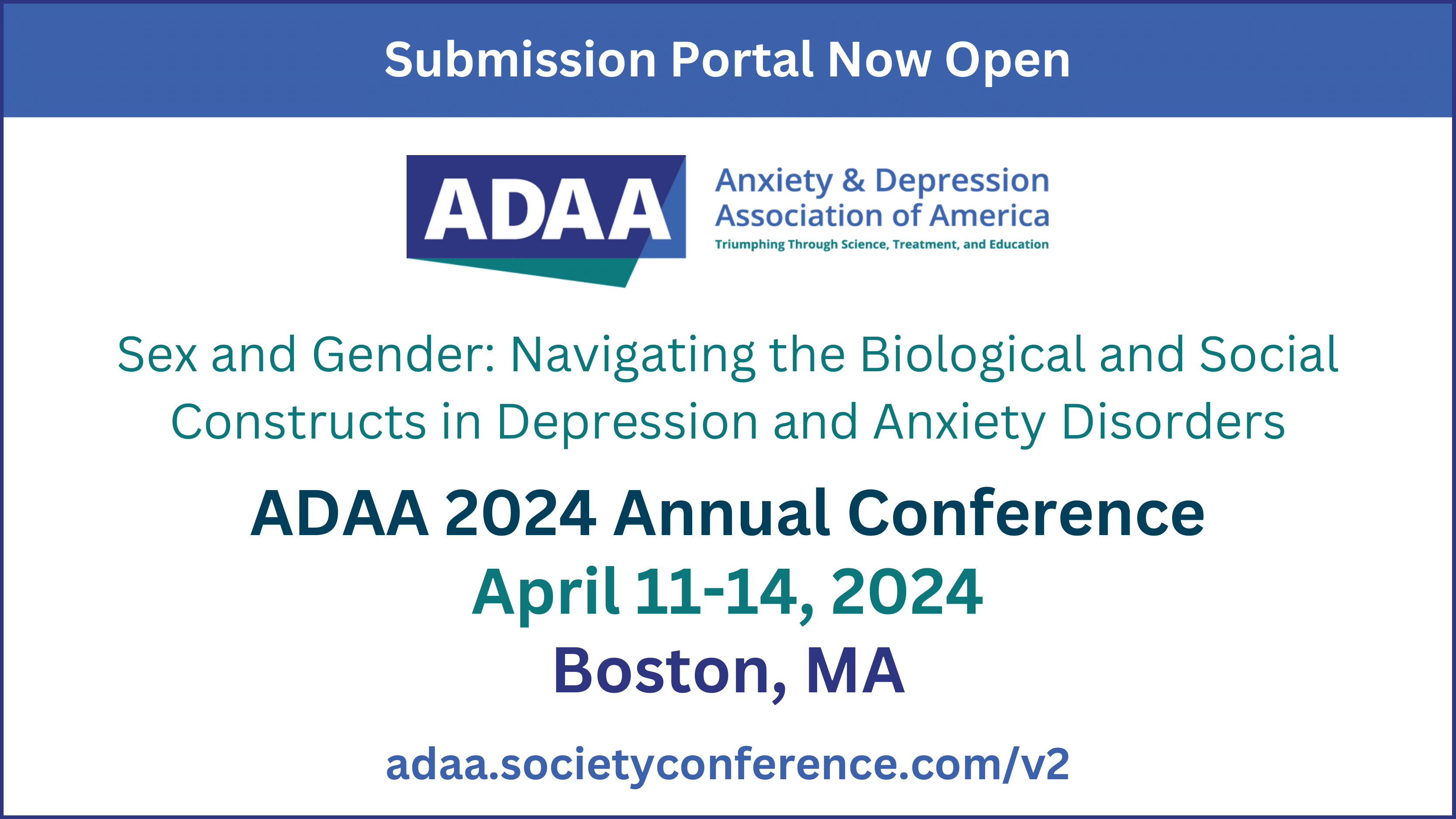 ADAA's 2024 Annual Conference is excited to head to Boston, MA , April 11-14, 2024. Join 1,000+ professionals with backgrounds in medicine, psychology, social work, counseling, nursing, neuroscience, genetics, epidemiology, and other disciplines for vibrant programming, impactful connections with peers, and access to sponsors while enjoying Boston. The 2024 conference will be held in person. There is no virtual attendance option.
The theme for the ADAA 2004 Conference Sex and Gender: Navigating the Biological and Social Constructs in Depression and Anxiety Disorders, encompasses the impact of biological sex upon the pathophysiology (e.g., neuroendocrinology, neuroimmunology, genetics, epigenetics, etc.) of depression, anxiety, and related disorders, and their treatment (e.g., hormonal therapies, neuroactive steroids, sex differences in response to conventional treatment, etc.).
The theme can include clinical implications of the psychosocial construct of gender in the context of depression and anxiety disorders.
As always, ADAA welcomes both submissions related to an annual conference theme as well as submissions unrelated to the theme that focus more generally on anxiety, depression, OCD, PTSD, and co-occurring disorders. ADAA is not a public policy or advocacy organization.
ADAA is a nonpartisan evidence driven organization, that does not engage in advocacy in its mission to prevent, treat, and cure anxiety, depression, PTSD, OCD, and co-occurring mental health disorders.
Become an ADAA member to obtain a significant conference registration discount.
Conference submissions are peer-reviewed and ranked on the basis of quality, merit, relevance, and ability to advance practice and research. ADAA offers a few session spots to invited speakers. If accepted you must register and attend in person.
Things to Know Before you Submit.
For more information and helpful tips, please review ADAA's Submission and Award Application Guidelines.
Conference Home Page: adaa.societyconference.com/v2