Save the Date – NNDC 2023 Annual Conference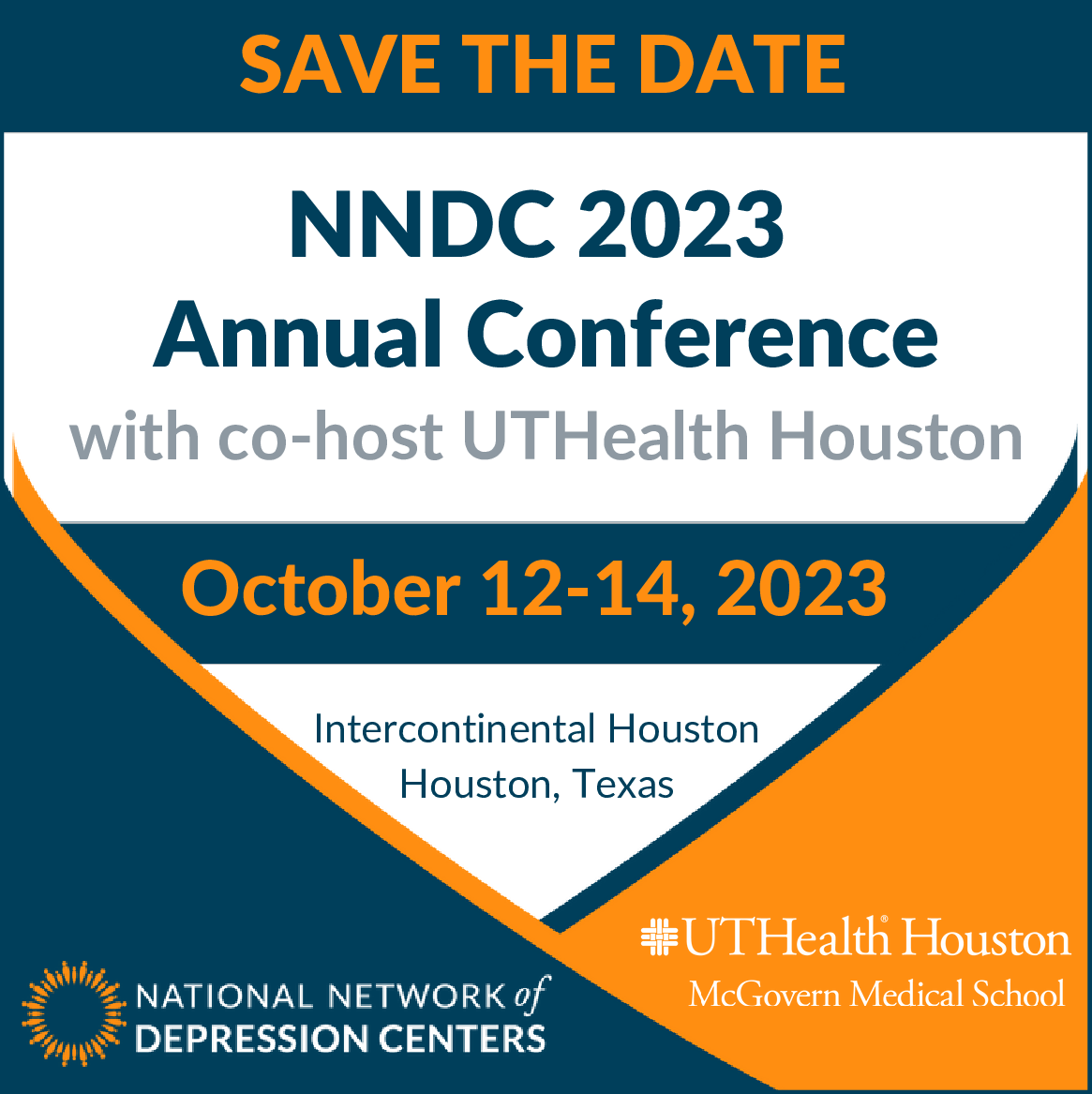 The National Network of Depression Centers (NNDC) will hold its fifteenth annual conference from October 12-14, 2023 in Houston, Texas.
The conference will be structured a little differently this year with co-host University of Texas Health Science Center at Houston (UTHealth Houston). NNDC pre-conference meetings will take place on Thursday, October 12th. Sessions on Friday, October 13th will be dedicated to NNDC academic research topics. Saturday, October 14th will focus on UTHealth Houston Continuing Medical Education (CME) content. However, as always, many NNDC sessions will be eligible for CME credit as well.
Our goal is to bring leading experts from across the Network and around the world together to learn, discuss, and explore opportunities to collaborate on initiatives designed to improve outcomes for people suffering from depression and related mood disorders. Through merging the NNDC and UTHealth Houston conferences, our hope is to provide a platform for researchers and practitioners to connect and gain insight into the one another's fields while exploring effective solutions for optimal care.
We hope that you will attend the conference to learn about the latest research, hear from leading experts, and network with others in your field.
For more information about this year's annual conference, including poster sessions and full program details, visit our 2023 Annual Conference page – and remember to sign up for our newsletter through our contact page to receive conference updates directly in your inbox.