NNDC Publishes First Paper from Mood Outcomes Program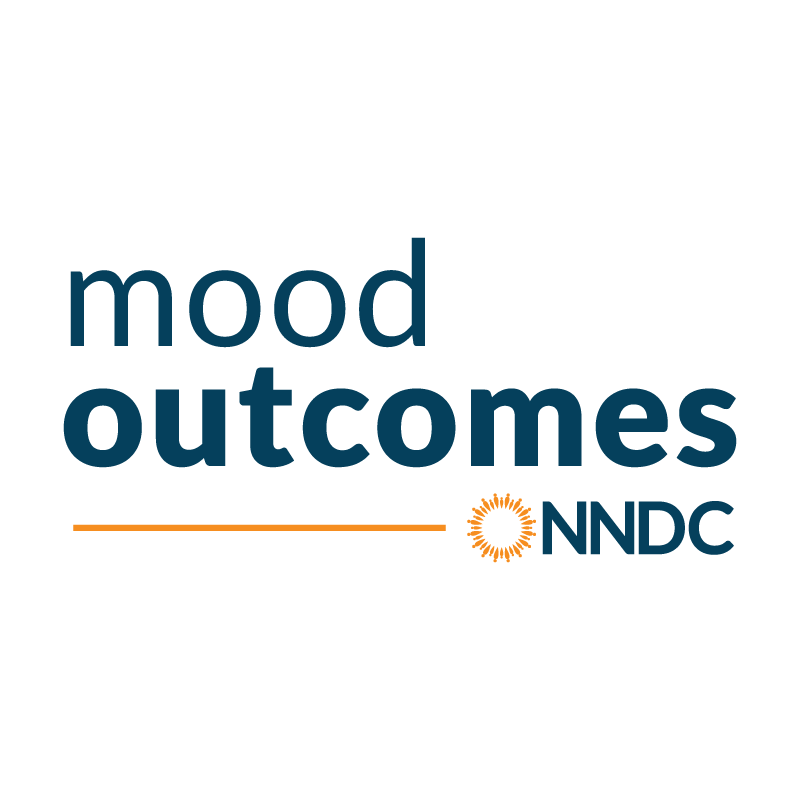 Development of the National Network of Depression Centers Mood Outcomes Program: A Multi-site Platform for Measurement-based Care
Peter P. Zandi, Ph.D.1, Yu-Hsun Wang, M.D.1, Paresh Patel, M.D.2, David Katzelnick, M.D.3, Carolyn Turvey, Ph.D.4, Jesse H Wright, M.D.,Ph.D.5, Olu Aijilore, M.D., Ph.D.6, William Coryell, M.D.4, Christopher D. Schneck, M.D.7, Constance Guille, M.D.8, Erika Saunders, M.D.9, Sophie Lazarus, Ph.D.10, Valeria Cuellar, M.D.11, Sudhaker Selvaraj, M.D.11, Patricia Dill Rinvelt, M.B.A.12, John Greden, M.D.2, J. Raymond DePaulo, M.D.1
1Johns Hopkins University, Baltimore, MD; 2University of Michigan, Ann Arbor, MI ; 3Mayo Clinic, Rochester, MN; 4University of Iowa Healthcare, Iowa City, IA; 5University of Louisville, Louisville, KY; 6University of Illinois at Chicago, Chicago, IL; 7University of Colorado Anschutz Medical Campus, Aurora, CO; 8Medical University of South Carolina, Charleston, SC; 9Penn State Hershey Medical Center, Hershey, PA; 10Ohio State University, Columbus, OH; 11University of Texas Health Science Center, Houston, TX; 12National Network of Depression Centers, Ann Arbor, MI
ABSTRACT
Objectives: Mood disorders are among the most burdensome public health concerns. The National Network of Depression Centers (NNDC) is a non-profit consortium of 26 leading clinical and academic member centers around the U.S. providing care for patients with mood disorders, including depression and bipolar disorder. The NNDC has established a measurement-based care program called the Mood Outcomes Program whereby participating sites follow a standard protocol to electronically collect patient reported outcome assessments on depression, anxiety and suicidal ideation in routine clinical care. The purpose of this paper is to describe the approaches taken to develop and implement the program.
Methods: Since 2015, eight pilot sites have implemented the program and followed over 10,000 patients. This study presents descriptive statistics based on the first 24-month period of data collection.
Results: In this sample, 55% of bipolar patients (N=849) and 65% of unipolar patients (N=3,998) remained symptomatic at follow-up. Suicidal ideation, both lifetime and current, was high ranging from 27% for unipolar patients to 33% for bipolar patients. Men, unmarried individuals, and those with comorbid anxiety had a poorer longitudinal course. This initial snapshot of clinical burden is consistent with public health data indicating that mood disorders are severely debilitating.
Conclusion: This study demonstrates the potential of the Mood Outcomes Program that will be further realized as the program expands in reach and scope across additional NNDC sites with the goal of creating a nation-wide "learning health system" for mood disorders.
The paper is currently in press with the journal Psychiatric Services – click below to read the pre-publication version and check back here later for a link to the online publication when it is available.