Established in 1972 by The University of Texas System Board of Regents, The University of Texas Health Science Center at Houston (UTHealth) is Houston's Health University and Texas' resource for health care education, innovation, scientific discovery and excellence in patient care. The most comprehensive academic health center in The UT System and the U.S. Gulf Coast region, UTHealth is home to schools of biomedical informatics, biomedical sciences, dentistry, nursing and public health and the John P. and Kathrine G. McGovern Medical School.
The Department of Psychiatry and Behavioral Sciences at McGovern Medical School is home to the UTHealth Center of Excellence on Mood Disorders, which includes more than 90 faculty who are equipped with state-of-the-art translational and clinical research laboratories.
Technological tools and resources allow the highest level of research and expertise in brain imaging and clinical psychopharmacology to investigate major depressive disorder and bipolar disorders. Active clinical and research teams specialize in clinical neurosciences (neuroimaging, neurophysiology, cognitive neurosciences and genetics), as well as clinical psychopharmacology and interventions research.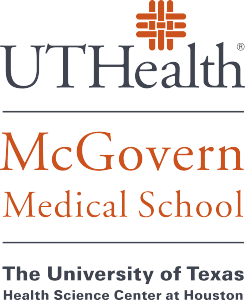 To make an appointment with a physician from the UTHealth Center of Excellence on Mood Disorders, contact UT Physicians Psychiatry Outpatient Clinic BBSB
713-486-2700.
Click here for more information about participating in a clinical research trial.
Learn more: UTHealth Center of Excellence on Mood Disorders.