This year's theme is Precision Psychiatry for Depressions and Bipolar Illnesses
In 2017, the Annual Conference returns to Ann Arbor, Michigan.
Sept. 25 - 27, 2017
2016 NNDC Annual Conference: Mood Disorders: Innovations in Research and Collaboration
The 2016 Annual Conference was held September 12-14, in Denver, Colorado. Again, a big "Thank You!" to the speakers, presenters, facilitators, and volunteers for making this conference a fantastic event for all who attended.
For a recap, you can review the 2016 conference program here.
We hope these pictures will provide a sense of the energy and collaboration we experienced in Denver!
NNDC Board of Directors
(in attendance)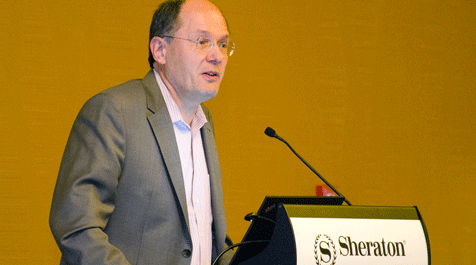 Richard Weinshilboum, M.D., 
Mayo Clinic College of Medicine
Dasburg Professor of Cancer Genomics,
Research Professor of Pharmacology and Medicine 
"Precision Medicine and Major Depressive Disorder"
download: presentation / audio
Keynote Speaker Spotlight
Jürgen Unützer, MD, MPH, MA
University of Washington
Professor/Chair, Psychiatry and Behavioral Sciences,
irector, Division of Integrated Care & Public Health,
Director, AIMS Center
"Achieving the Triple Aim: Can Collaborative Care Help Us Improve the Patient Experience, Improve Health Outcomes and Reduce Cost."
download: presentation / audio