NNDC Annual Conference Tickets on Sale Now!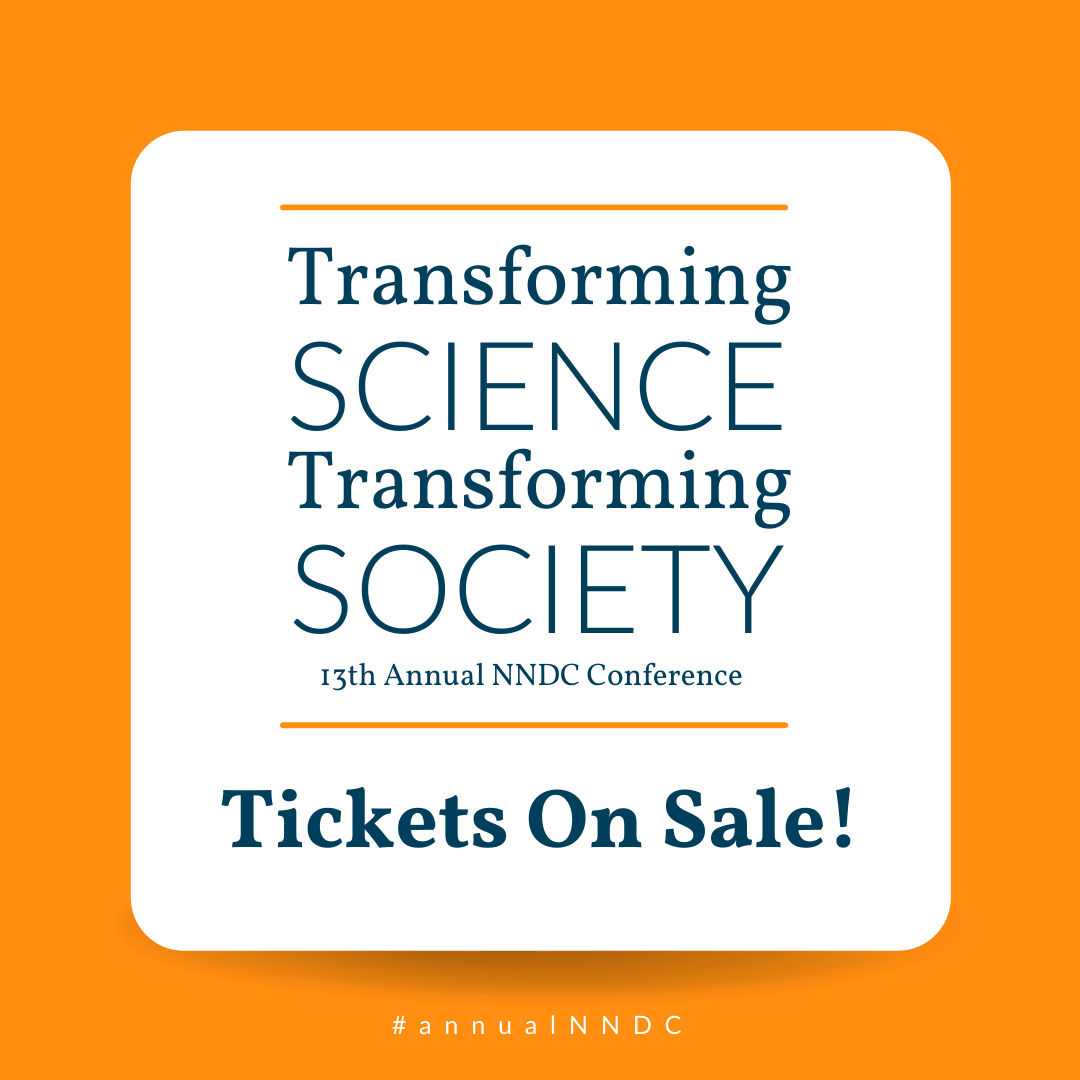 Tickets for the 13th Annual NNDC Conference, "Transforming Science, Transforming Society" are on sale now! You can buy your tickets through the NNDC EventBrite page here.
Ticket Pricing is based on NNDC Membership status. You can check your institutions' membership status at nndc.org/member-sites/
Session Details
The NNDC is pleased to offer its second annual virtual conference on Tuesday, September 21st and Wednesday, September 22nd from 1:00 pm ET – 5:30 ET each day. This two day conference will boast a wide variety of speakers from across the world, all leading experts in the field of psychiatry. Highlights from our CME accredited programming include lectures and panel discussions on "Mastering Multi-site Studies", "Diversity, Equity, & Inclusion in Academic Psychiatry", and a "Hot Topics" session to discuss new and emerging science and treatments in the field of psychiatry.
In addition to our CME accredited sessions, we are offering two new features this year. First up, on Tuesday September 21st at 11:30am ET, is a pre-conference roundtable discussion on industry investigator-initiated grant opportunities (Industry Investigator-Initiated Grants 101). The following day will conclude an awards ceremony from 5:30 pm ET – 6:30 pm ET. The awards session will include the NNDC poster awards and DBSA Klerman Award. The Gerald L. Klerman Award is the highest honor that DBSA gives to members of the scientific community and we're so excited to share this experience with our fantastic partners at DBSA.
You can view the entirety of our confirmed programming here.
To Learn More
Questions about the conference can be directed to Events and Communications Program Manager, Alyssa Jane Slottke at [email protected]
For monthly updates from the NNDC, including conference information, please sign up for our monthly newsletter through our contact page.