Virtual Poster Abstract Submissions Open – NNDC 2021 Virtual Conference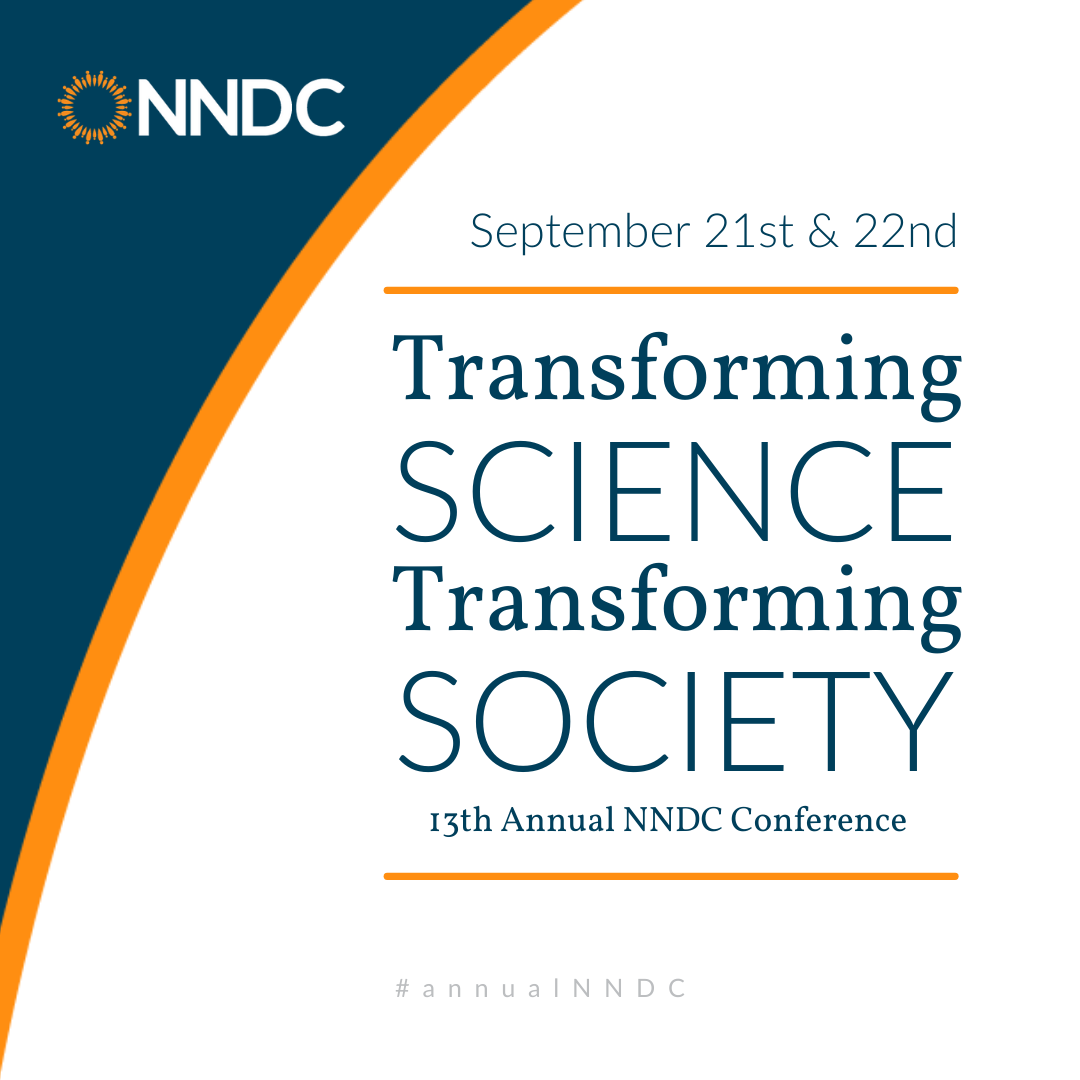 On behalf of the Conference Program Committee, I am pleased to announce the theme of the 2021 Virtual NNDC Conference – Transforming Science, Transforming Society! Information regarding program details, and registration will be sent out soon, but for now please read on to learn about our virtual poster session.
Poster Abstract Submissions Open TODAY, June 15th and will be accepted until August 15th at 11:59 p.m. ET. Click here when you are ready to submit!
The opportunity to share research findings and learn from each other is of incredible value, particularly to those in the earlier stages of their careers, and poster sessions are a pivotal part of our annual conference here at the NNDC. We are so excited to be able to provide this virtual opportunity again this year for our virtual conference.
How will a Virtual Poster Session work?
The virtual poster session will be held in the same format at the 2020 virtual conference, split into two 45-minute time blocks, one each following the main conference program – 4:45 p.m. ET – 5:50 p.m. ET on September 21st & 22nd. Posters will be assigned to one of the two sessions prior to the event. Abstracts for all posters will be made available for conference attendees on the NNDC website. Posters will be presented during virtual Q&A sessions with attendees during the assigned time.
Presenters who wish to host a virtual Q&A session must provide their own Zoom link; these will be collected prior to the event and made available to attendees via a secure web page only on the day of the poster session. Presenters may instead choose to provide only their email contact information for questions from conference attendees.
For more details about the poster session, including frequently asked questions and how to apply, visit our Virtual Poster Session Guidelines document. Poster Submissions will again be accepted in 3 categories: Basic Science, Clinical Programs, and COVID-19 Research. If you are ready to submit an abstract, you can use this online form.
Please do not hesitate to reach out to me or anyone else on the NNDC team if you have any questions.