2018 Woman in Science Award goes to UIC mental health expert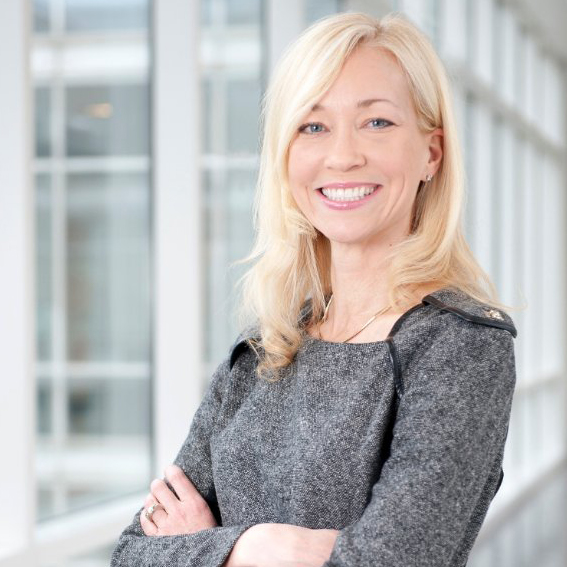 We are so pleased to congratulate Pauline Maki, PhD, for receiving the American Medical Women's Association 2018 Woman in Science Award. Dr. Maki is professor of psychology and psychiatry and senior research director of the Center for Research on Women and Gender at the University of Illinois at Chicago. The Woman in Science Award is given to a woman who has made exceptional contributions to medical science, especially in women's health, through her basic and/or clinical research, her publications, and through leadership in her field.
"Earning this award has been such an honor," Maki said. "Mentoring women scientists has been one of my priorities for more than 20 years. Empowering and supporting young women scientists helps them become the researchers that will make discoveries that will improve health for all."
Dr. Maki's research has focused on menopause, sex steroids, cognition, and mood, and she has identified risk factors for brain aging and dementia in healthy women and women living with HIV. Previous studies have provided conflicting evidence on whether hormone therapy increases the risk for dementia among women. Maki demonstrated that the effects of hormone therapy on cognition and brain function depend on both the timing of initiation and the use of progestins.
Maki is also credited with the seminal study of cognitive function in women with HIV. She directed the implementation of the largest longitudinal study of cognitive function in HIV-infected women. Her research revealed a significant and prominent deficit in verbal memory in HIV-infected women compared with at-risk women without HIV, a pattern that appears to differ from that of HIV-infected men.
At the NNDC, Dr. Maki is an active member of the Women & Mood Disorders Task Group and is Co-Chair of the Perimenopausal Depression Guidelines Workgroup, a sub-section of the larger Task Group focused on developing treatment guidelines for perimenopausal depression. These guidelines focus on the evaluation and management of clinical depression during the perimenopause and postmenopause.
"The involvement of the NNDC and the Women & Mood Disorders Task Group is critical in ensuring that these guidelines are evidence-based and are disseminated as widely as possible," Dr. Maki said. "Our collective efforts can help to increase awareness of this window of vulnerability for women, help providers optimize their care of women, and improve the mental health of women."
Dr. Maki received her Ph.D. from the University of Minnesota and postdoctoral training at the Johns Hopkins University School of Medicine and the National Institute on Aging. In 1999, she joined the Intramural Research Program of the National Institute on Aging. In 2002, she joined the faculty at the University of Illinois at Chicago.
Click here to learn more about the Women's Mental Health Research Program at the University of Illinois at Chicago.