Linder Center of Hope Hiring Outpatient Psychiatrist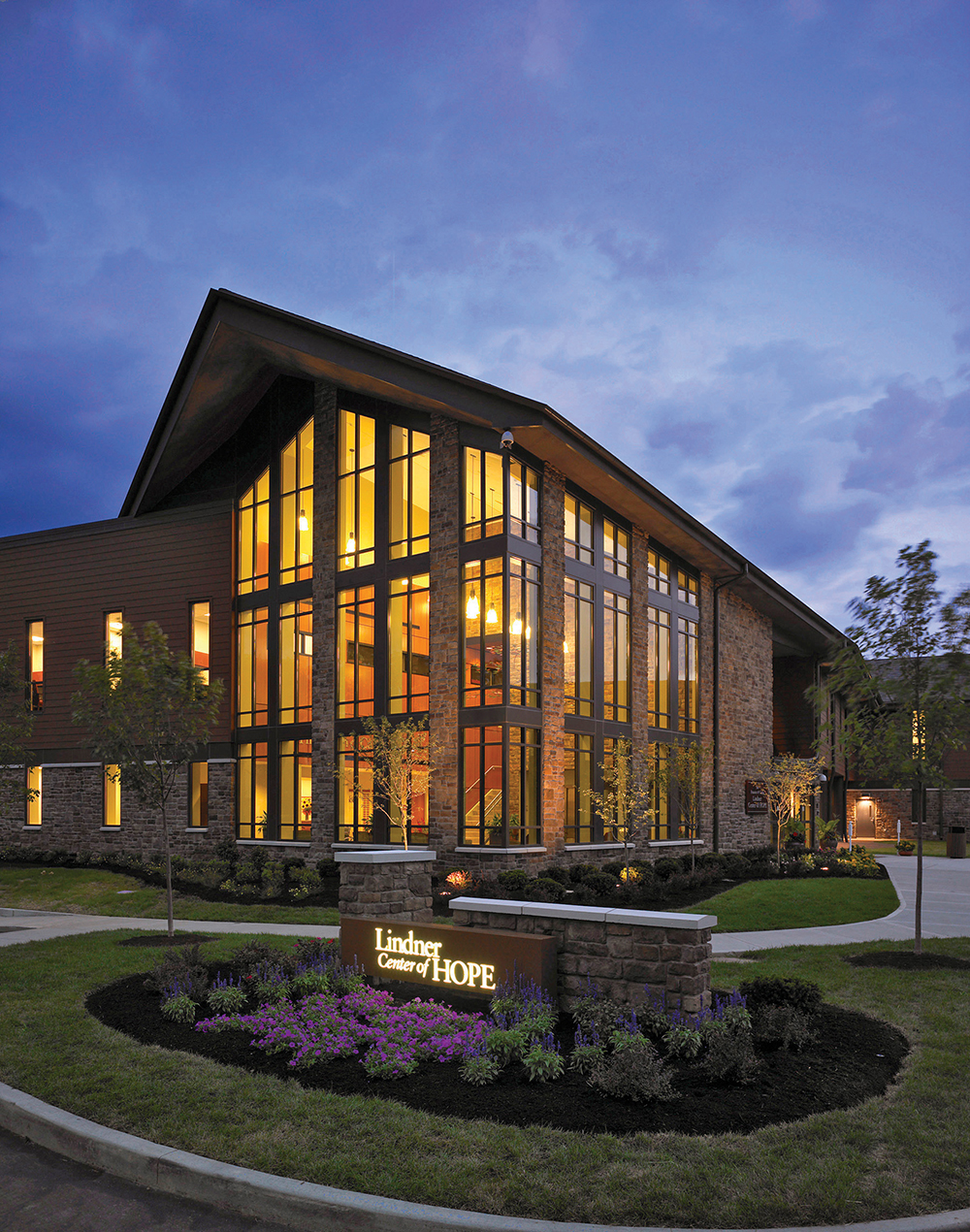 Outpatient Psychiatrist, Lindner Center of Hope
Job Overview
Lindner Center of HOPE (LCOH) is a nationally renowned psychiatric center of excellence located in Mason, Ohio, committed to providing state of the art care to patients at all levels of care. LCOH is part of the University of Cincinnati (UC) Health network, and also has affiliations with Cincinnati Children's Hospital and the Mayo Clinic.  It is a charter member of the National Network of Depression Centers.
The Lindner Center of HOPE is seeking an Outpatient Psychiatrist to diagnoses and treat patients with psychiatric disorders through continuum of care by working with a team of mental health professionals to provide treatment through inpatient, outpatient and research services.  The psychiatrist will involve the patient and his/her family in designing the treatment plan when appropriate.  Participates and supports research activities and integrates research into clinical practice whenever possible.
Essential Functions
Conducts comprehensive psychiatric evaluation, reviews and assesses information regarding patient's medical/treatment history, obtained from patient, family, other treatment providers, and staff.
Examines patient to assess general medical condition at admission and on an ongoing basis.
Orders laboratory and other special diagnostic tests and evaluates data obtained.
Prescribes medication and other forms of treatment according to best practices and latest evidence base.
Determines nature/extent of mental illness, and formulates treatment plan.
Completes required documentation in the electronic medical record within the timeframes based on policy requirements.
Works effectively with an interdisciplinary team of clinicians to treat/direct treatment of the patient, utilizing evidenced based psychotherapeutic methods and medications.
Interacts effectively with the patient's family, involving them in treatment planning as appropriate.
Serves as principal/co-investigator in clinical research studies and adheres to good clinical practices as they apply to research, or if not principally engaged in research supports the research mission of the Center and appropriately refers patients for studies/projects.
Observes patient safety/security procedures; determines appropriate action beyond guidelines; reports potentially unsafe conditions.
Effectively handles difficult patient situations, responds promptly to patient needs in an appropriate manner, and responds to requests for service/assistance.
Focuses on solving conflict; maintains confidentiality; listens to other effectively; remains open to others' ideas and innovation.
Essential Functions Continued
Identifies/resolves problems in a timely manner; gathers/analyzes information skillfully; develops alternative solutions.
Exhibits sound/accurate judgment; supports/explains reasoning for decisions; includes appropriate people in decision making process; Listens and gets clarification; responds well to questions and explains things well to others; teaches whenever possible.
Writes clearly and informatively; able to read and interpret written information.
Looks for ways to improve and promote quality of patient care.
Demonstrates accuracy and thoroughness.
Leads clinical team in developing, delivering and monitoring patient treatment plans.
Participants in teaching activities on a formal and informal basis at the LCOH and UC, and the community as a representative of LCOH.
Participates in the weekend coverage and on-call schedule rotation.
Supports business development.
Required Education
Medical degree.
Completion of psychiatry residency training.
Required Trainings/Certifications
Must be board certified or eligible psychiatrist. If not board certified, must apply for board certification within 1 year of employment.  Board certification must be maintained.
Must have a current license to practice medicine and it must be in good standing. If applicant doesn't have an Ohio license, they must apply for and receive one.
Must have CPR certification or complete the course to receive it within the first 2 weeks of employment.
Additional Qualifications Considered
Must have and maintain age specific competencies based on the age of patients served, which include children, adolescents, adults and/or senior adult patients.
Must have basic typing skills to enter documentation into the computerized Medical Record system and to use Microsoft Word, Excel and e-mail system.
Demonstrates the knowledge and skills necessary to provide age-specific and developmentally appropriate care for the spectrum of populations admitted to LCOH.
Ability to enthusiastically follow and model the Lindner Center of HOPE mission, vision and values.
Compensation and Benefits
UC offers a wide array of complementary and affordable benefit options, to meet the financial, educational, health, and wellness needs of you and your family. Eligibility varies by position and FTE.
Competitive salary range dependent on the candidate's experience.
Comprehensive insurance plans including medical, dental, vision, and prescription coverage.
Flexible spending accounts and an award-winning employee wellness program, plus an employee assistance program.
Financial security via our life and long-term disability insurance, accident and illness insurance, and retirement savings plans.
Generous paid time off work options including vacation, sick leave, annual holidays, and winter season days in addition to paid parental leave.
Tuition remission is available for employees and their eligible dependents.
Enjoy discounts for on and off-campus activities and services.
For further information and to Apply: https://bit.ly/3hRCrYH
Founded in 1819, the University of Cincinnati puts education into action, ranking among the nation's best urban public research universities. Home to more than 47,000 students, 10,500 faculty and staff and 330,000 alumni, UC combines a Top 35 research university with a physical setting The New York Times calls "the most ambitious campus design program in the country."
With the launch of Next Lives Here, the Cincinnati Innovation District, a $100 million JobsOhio investment, worldwide leadership in cooperative education, a dynamic academic health center and entry into the Big 12 athletic conference, UC's momentum has never been stronger. UC's annual budget tops $1.6 billion and its endowment totals $1.8 billion.
At UC, today's possibilities spark tomorrow's reality.
The University of Cincinnati, as a multi-national and culturally diverse university, is committed to providing an inclusive, equitable and diverse place of learning and employment. As part of a complete job application you will be asked to include a Contribution to Diversity and Inclusion statement.
As a UC employee, and an employee of an Ohio public institution, if hired you will not contribute to the federal Social Security system, other than contributions to Medicare. Instead, UC employees have the option to contribute to a state retirement plan (OPERS, STRS) or an alternative retirement plan (ARP).
The University of Cincinnati is an Affirmative Action / Equal Opportunity Employer / Minority / Female / Disability / Veteran.