Job Alert: Endowed Chair in Neurological Sciences, Florida State University College of Medicine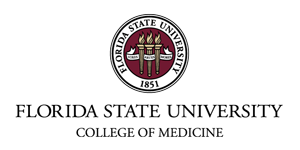 The Mina Jo Powell Endowed Chair in Neurological Sciences
Medicine Biomedical Sciences
Department
The College of Medicine at Florida State University has embarked on a strategic plan to increase basic and translational research in human Neuroscience (Neurology, Neurosurgery) and Psychiatry. In an effort to extend our impact in neural health, we are seeking applications for the College of Medicine's Mina Jo Powell Chair in Neurological Sciences.  The person filling this position will have the opportunity to expand and enhance our program in translational psychiatric research, including the development and leadership of a Mood and Anxiety Disorders Center of Excellence.
The mission of the College of Medicine is to prepare compassionate physicians who discover and advance knowledge and deliver the highest quality patient-centered medicine to communities with the greatest need. The Research and Discovery mission of the College is facilitated by more than 150,000 sq. ft. of state-of-the-art laboratory space and core labs in proteomics, genomics, advanced microscopy, flow cytometry, animal care, and cell culture. Research in the College covers a broad spectrum of disciplines, offering a rich, diverse, and collegial environment. The College has embarked on an intensive recruiting effort designed to hire faculty that further strengthen the College's  priority  areas in translational health including: (1) Neuroscience, (2) Behavioral Health Disorders, (3) Genetics and genomics, (4) Neurobiology of psychiatric and neurological disease based on a variety of methods including neuroimaging and related techniques, and (5) neuroscience and behavioral health translational research from basic science through community dissemination.
Our faculty's research expertise in Neuroscience span basic molecular processes using fly thru animal models and investigation of human brain network processing, to treatment and health services research. The faculty explore the complex biological mechanisms at multiple levels starting at the molecular level and extending to neuronal circuits that contribute to complex behaviors, the influence of the environment, and how defects in these biological processes cause human health disorders. The Department hosts a Graduate program (http://med.fsu.edu/?page=phdAdmissions.home), and participates in an umbrella Interdisciplinary Graduate Program in Neuroscience (http://neuro.fsu.edu/). A major university resource is the MRI facility housed at the College of Medicine (See mri.fsu.edu). Other resources available include structural and functional MR imaging facilities at the FSU National High Magnetic Field Laboratory (http://magnet.fsu.edu/), exceptional animal imaging facilities and expertise at FSU, and a statewide, collaborative Clinical Research and Training Network (https://med.fsu.edu/ncrt/home).  The College has over 2,500 physician faculty members associated with our eight statewide campuses throughout Florida.  FSU also partners with the University of Florida on a CTSA grant that supports interdisciplinary translational research at FSU and is housed in the College of Medicine. Partnerships with Tallahassee Memorial Hospital allow for additional research opportunities in Neuroscience (Neurology, Neurosurgery) and Psychiatry.
Qualifications
A senior basic- or clinician-scientist (PhD or MD) at the Associate or Full Professor level with a proven track record of excellence in creative approaches to psychiatric / behavioral neuroscience, including treatment research.  Qualified individuals must have a track record of federal funding, and leading interdisciplinary groups. Must possess the leadership capabilities for developing and directing a research cluster.
Responsibilities
The Mina Jo Powell Chair is open to an outstanding individual who incorporates or specializes in using functional magnetic resonance imaging as a core component of their research program, and will have full access to a new research-dedicated 3T Siemens MAGNETOM Prisma in the MRI facility housed at the College of Medicine.  See mri.fsu.edu.
The behavioral and neuroscience community at FSU is broad with extensive research interactions across departments. The Mina Jo Powell Chair is expected to build upon existing strengths in neuroimaging, neurobiology of sex differences in anxiety and depression, traumatic brain injury, movement disorders, spinal cord injury, sex differences in development and behavior, synaptic physiology underlying cortical function and epilepsy, psychopharmacology and developmental basis of mental health disorders, plasticity of neuronal circuits and their pathology in neurodevelopmental disorders, and neurodegeneration and neuropharmacology of CNS dopamine systems related to neuromuscular disorders.
The expectation for the position is for the hire to develop and drive a successful research cluster that draws in other members of the College and neuroscience community, creating a dynamic and interactive research center.  The candidate will be expected to participate in medical and graduate education. Opportunities to continue clinical practice may be available for qualified applicants. The successful candidate will bring a fresh dimension to the study of neural health, will work with existing scientists and faculty who specialize in MRI research, and will provide scientific leadership and direction within the College and across the university.
The specific area of research is open to neuropsychiatric disease, but preference will be given to candidates with expertise in Mood or Anxiety Disorders.
Anticipated Salary Range
The salary will be commensurate with qualifications and experience. The position will include protected academic time, with dedicated research funding to support the successful candidate, and access to exceptional platforms in neuroscience and imaging.
How to Apply
To apply, please go to: www.jobs.fsu.edu and search by job ID 42346.
In addition to the online application, please upload with the application and also send the following in a single PDF file: a detailed curriculum vitae, an overview of current and future research plans, and a list of at least three professional references to:
Dr. Jeffrey N Joyce, Chair of the Search Committee, [email protected]
Natasha Coen, Sr. Administrative Specialist, [email protected].
An Equal Opportunity/Access/Affirmative Action/Pro Disabled & Veteran Employer. FSU's Equal Opportunity Statement can be viewed at: http://www.hr.fsu.edu/PDF/Publications/diversity/EEO_Statement.pdf
 This position is being advertised as open until filled.