Internship Alert: NNDC Digital Communications Internship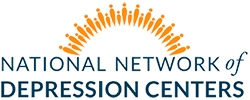 DIGITAL COMMUNICATIONS INTERNSHIP
Details at a glance:
Fifteen hours a week
$12 an hour
A mix of remote and in-office setting
Three month duration
Flexible start date
Summary:
The National Network of Depression Centers is a 501(c)3 non-profit with a network of twenty-six preeminent academic medical centers.  The NNDC develops and fosters connections among members to use the power of our network to advance scientific discovery and to provide stigma free, evidence based care to patients with depressive and bipolar illnesses.
This internship is an opportunity to dive into website management, helping the NNDC staff manage the content and structure of our new member portal while combing through website pages and updating relevant content. When you aren't working in WordPress you'll be creating and curating content for our Facebook and Twitter accounts, balancing important dates with membership engagement strategies. This internship is a great opportunity to learn the ins and outs of membership based non-profits, actively manage social media accounts, and work within our WordPress site.
Your responsibilities will include:
Content curation and scheduling of social media posts (Facebook and Twitter)
Assist in online audience engagement by developing and testing engagement strategies
Proofread educational materials
Clean up website areas where old content has accumulated, update links, and images
Auditing membership lists using a variety of methods including MailChimp, SurveyMonkey, and personal emails
Supporting our new WordPress Member Portal efforts including uploading content, contact information, and working with BuddyPress
Other duties as assigned
Requirements:
Minimum six months experience in website development and editing (HTML experience is a plus)
Proficiency in Microsoft Office and Dropbox (WordPress experience is a plus)
Experience managing professional social media accounts including creating and leading post engagement strategies
Highly detail-oriented
Ability to work independently on projects, manage time well, and anticipate office needs
Strong writing and editing skills, with an eye for customizing content to fit different audiences
Creative and strategic thinker
How to apply:
Please email a PDF version of your resume, highlighting your career and academic accomplishments, and a cover letter that specifically outlines your interest and qualifications in this position to [email protected]. The National Network of Depression Centers is an Equal Opportunity Employer.