Annual Defeat Depression Dash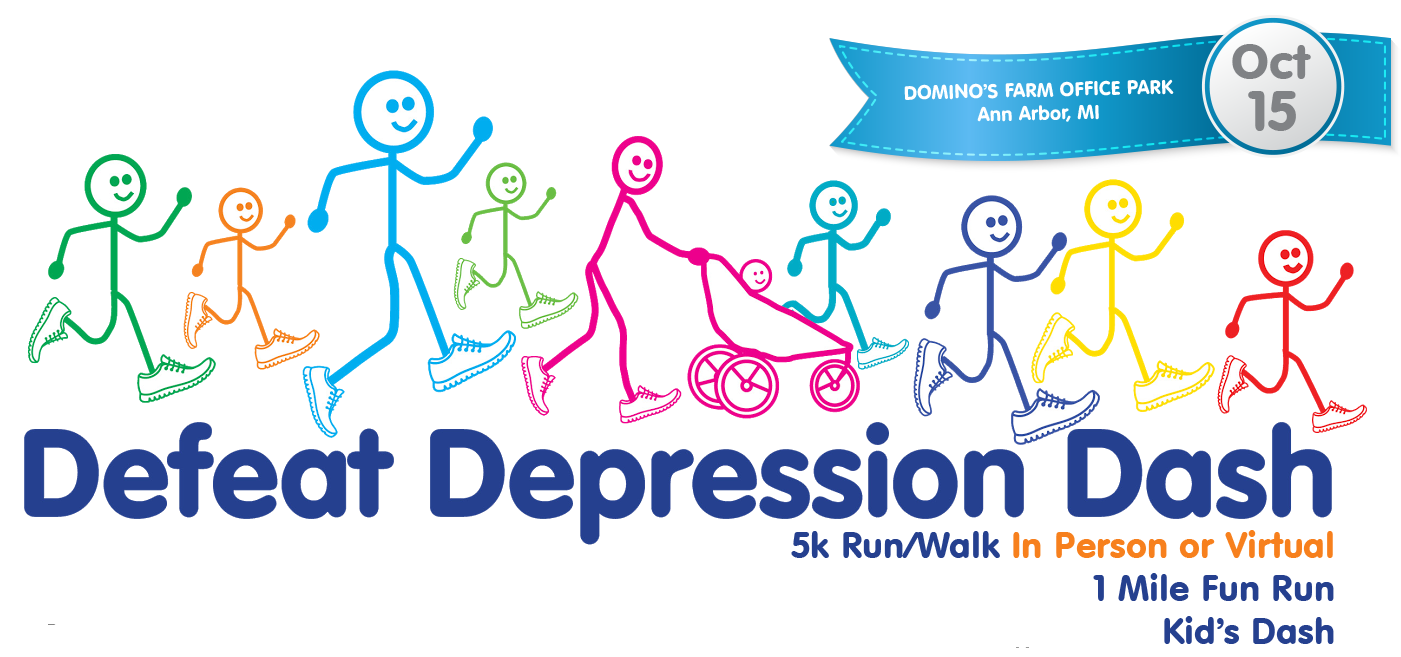 Serving Our Community
In recognition of the impact of depression in our own community, we will honor the memory and family of Garrick Roemer, who died by suicide at age 19 on May 4, 2014. Garrick was a Saline High School graduate and member of the school's track team. He was in his sophomore year at the University of Michigan and a member of the U-M track team.
Check Out the 2015 Defeat Depression Dash
Join Us for the 2nd Annual Defeat Depression Dash!
Mental health fitness is just as important to one's overall well-being as is physical fitness. We invite runners and walkers of all ages to join us this October 15 for the 2nd Annual Defeat Depression Dash. This event is professionally managed by Epic Races, Southeast Michigan's premier multi-sport race company.
Good for the Body, Mind, and Soul
If you've never run a 5K or even walked anything near a mile, the Defeat Depression Dash is the ideal event for first timers. Not only is the course picturesque and relatively flat, but there's nothing like llamas, goats, and pigs to put a smile on your face! To help you reach your 5K goals, our friends at the Ann Arbor Running Company will be there with their pace team! Pacers run at a set pace (for example, a 9-minute mile/27-minute finish, a 10-minute mile/30-minute finish, etc.). To join a pace group, look for their signs, stating the pace at which they will be running, then let the pacer guide you through the course for a successful finish!

Run, walk, jog, or even dance your way through our 3.2 mile course that takes you in and around the Domino's Petting Farm property! Runners of all experience levels are encouraged to join us in the traditional 5k with a fresh farm twist!
New This Year
Perfect for first-time race participants and for those who just want to walk or run to raise awareness about a very important cause.
New This Year
Calling all kids age 8 and under... we have a special run just for you! Participate in a 100 meter dash right before the main event!
On your mark, get set, go get signed up (It's free)!