Career Opportunity: Research Director, Pine Rest Christian Mental Health Services & Michigan State University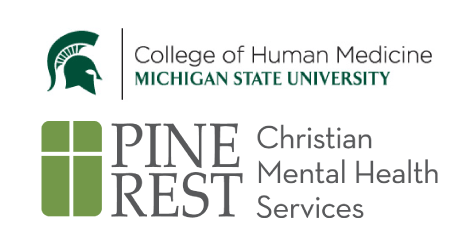 Pine Rest Christian Mental Health Services partnering with Michigan State University (MSU) is seeking a highly qualified Research Director to join our team in Grand Rapids. MSU is partnering with Pine Rest to expand its work in the Grand Rapids area to focus on developing clinical and preclinical mental health research. Pine Rest is one of the nation's largest free-standing psychiatric providers, serving more than 46,000 individuals with mental illness, including more than 55,000 inpatient days and 320,000 outpatient visits annually. MSU, together with Pine Rest, joined the National Network of Depression Centers (NNDC) and candidates will be able to link to experts across the country who are part of this prestigious network.
Current research in the MSU Division of Psychiatry and Behavioral Medicine includes several clinical trials at Pine Rest, as well as translational programs at our state-of-the-art facilities for animal behavior and laboratory analyses at the Van Andel Research Institute, both in Grand Rapids. Candidates will have the opportunity to partner with basic scientists and translational researchers as well as clinical faculty in these programs. The main goal of this position, however, will be to partner with and support clinical faculty and residents/fellows in developing research, publishing and presenting findings, and applying for grant funding. The successful candidate will report directly to both the Psychiatry Residency Director at Pine Rest and the Director of the Division of Psychiatry and Behavioral Medicine at Michigan State University.
Education, Training, and Experience:
Terminal degree (PhD, MD, DO) in a behavioral health or related field.
Track record of publications/presentations in a behavioral health or related field.
Demonstrated 3-8 years of administrative leadership experience.
Demonstrated experience in clinical research process and funding.
National Certification in Psychiatry from the American Board of Psychiatry and Neurology or applicable certification and experience as a clinical psychologist. (clinician only).