Meet Our Advisory Council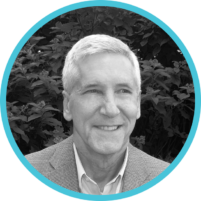 Mike Flood
Advisory Council Co-chair
Mike founded Good Deed Investments, a private commercial mortgage bank, in 2002. Prior to Good Deed Investments, he was the founder of Corporate Board Services, which provided guidance to closely-held companies on "best practices" in corporate governance, creating boards of directors and finding/recruiting board members. Mike led Coleman University in San Diego, as President, from 1991-1993. Before joining Coleman, he worked for IBM in multiple leadership roles for over 20 years. Mike graduated from the University of Michigan in 1967 with an MBA, Management Science. Mike Flood also serves on the National Advisory Board of the University of Michigan Depression Center.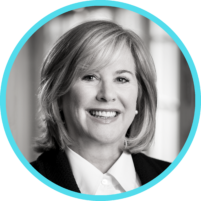 Holly Kastan
Advisory Council Member
Holly Kastan is mental health advocate who currently works as a consultant to the Ohio State University's Department of Psychiatry. Prior to that she served as Program Director for OSU Harding Behavioral Health's Stress, Trauma, and Resilience (STAR) Program, an initiative of Ohio State's Wexner Medical Center that offers clinical services and education and conducts research to improve the lives of those suffering from traumatic experiences. As the Director of Development for OSU Harding Behavioral Health she has helped to procure over $1,000,000 to improve trauma and mental health services at Ohio State. Ms. Kastan is a licensed clinical social worker and received her Master's Degree with honors from the The Ohio State University. Her undergraduate degree is from Duke University where she majored in management science.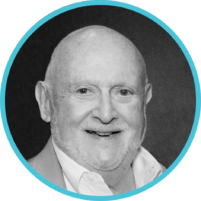 Carl Stern
Advisory Council Member
Carl founded Imeriti Financial Network (IFN) in 1979. IFN is the leading annuity and life insurance wholesaler for financial institutions, broker dealers, independent representatives, property and casualty agents and independent marketing organizations. Carl graduated from the University of Michigan in 1956 with a B.A. in Economics. Carl Stern joined the University of Michigan Depression Center's National Advisory Board in 2013.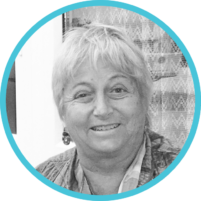 Marylou Selo
Advisory Council Member
Marylou Selo was born in Bolivia, grew up in Holland and studied in Geneva, Switzerland and at Georgetown University in Washington, D.C., where she obtained her diploma as conference interpreter and translator for Dutch, German, English, French, and Spanish. Since 1963 her main home has been New York City. She is still internationally active as a free-lance conference interpreter. Since Marylou was diagnosed with bipolar illness in 1976, she has been a patient advocate in the United States and Europe. She is a co-founder of the Mood Disorder Support Group of New York, Inc. and of DBSA (then the NDMDA) headquartered in Chicago. She served as a Board Member of both organizations. Marylou is also the Founder and President of the Werner Alfred Selo Foundation in Zug, Switzerland.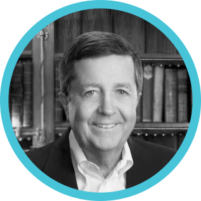 George Franklin
Advisory Council Member
Prior to founding Franklin Public Affairs, George Franklin was vice president, worldwide government relations, of Kellogg Company of Battle Creek, MI. Previous to his 25-year career with Kellogg, Franklin was an attorney in private practice in Washington DC. From 1971 to 1976, Franklin served as a legislative aide in the office of (former) Congressman Frank Thompson (D-NJ) as well as the Special Subcommittee on Labor of the U.S. House of Representatives. George served as election counsel for the Carter presidential campaign and as special counsel to the Maryland Consumer Council. Franklin received his bachelor and law degrees from American University in Washington DC and is a member of the Washington DC and American Bar Associations.
Ashley Crain
Advisory Council Member
Ashley Crain previously worked as a communications coordinator for the United States Olympic Committee where she lived in both Colorado Springs and Beijing, China working closely with athletes of the 2008 games. She has since contributed her time and effort to serving on the board of Beaumont Hospitals and various philanthropic and cultural activities including the Cattle Barons Ball benefiting the American Cancer Society, Detroit Childrens Fund, Detroit Institute of Art Gala, Forgotten Harvest, The Alzheimers Association, and Sunset at the Zoo for the Detroit Zoological Society, for which she'll serve as co-chair for three consecutive years. Her love of golf has also helped bolster her charitable endeavors, as she served as Vice-Chair for the Michigan State Amateur at Oakland Hills Country Club, and has helped raise $1.4 million as Chair for the Cornerstone 2011 and $780K at the TPI Invitational. In 2016, she then helped launch Southeastern Michigan's first LPGA event that is held on Memorial Day weekend at Travis Pointe Country Club in Ann Arbor, Michigan. This developed her strong relationship with the National Network of Depression Centers where they partnered with the LPGA to break the stigma of mental illness and raise awareness. Ashley graduated with degrees in both communications and journalism from Old Dominion University where she served as Captain of the Ladies Golf Team all four years.